Posted on 11/16/2018 4:36:00 AM.
Food delivery service Waitr goes public on the NASDAQ stock exchange Friday. The company started in Louisiana in 2013 and has since expanded into over 230 cities in the southeast. CEO Chris Meaux said services like Waitr have opened restaurant owners to the idea of using third party delivery companies.
More
Waitr, Food Delivery, NASDAQ, Business
---
Posted on 11/16/2018 2:11:00 AM.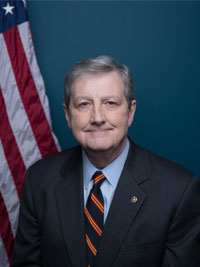 Senator John Kennedy says the chances for a passage of any long term flood insurance program renewal in the lame duck session are slim. The program is set to expire November 30th, and in the meantime Kennedy says he's proposing a six month renewal while a long term fix continues to be hashed out. He says it's been a frustrating process.
More
flood insurance, Senate, Congress, Louisiana, 2018, John Kennedy
---
Posted on 11/15/2018 4:33:00 PM.
Attorney General Jeff Landry says he's running for re-election because he sees crime as the biggest issue facing Louisiana in the near future, and AG's are best situated to tackle it. Landry says Medicaid fraud and abuse is another major issue he'll tackle if re-elected, along with two other substantial problems...
More
Jeff Landry, John Bel Edwards, governor's race 2019, 2018, Louisiana, politics, Attorney General
---
Posted on 11/15/2018 12:38:00 PM.
The state Medicaid Office has a new enrollment and verification system online today that provides instant feedback on whether or not you're eligible. That's for people who apply for the healthcare program online. Louisiana Medicaid Director Jen Steele says it should cut down on wait times for applicants.
More
Medicaid, eligibility, healthcare, Louisiana, 2018, Jen Steele
---
Posted on 11/15/2018 11:21:00 AM.
The price at the pump continues to decline. The average price for a gallon of regular gasoline is $2.34 in Louisiana today, down nine cents since last week, putting prices just two cents higher than a year ago. Gas Buddy.com senior petroleum analyst Patrick DeHaan says some gas stations in the state are selling gas below $2 per gallon
.
Patrick DeHaan, Gas Buddy, gas prices,
---
Posted on 11/15/2018 4:29:00 AM.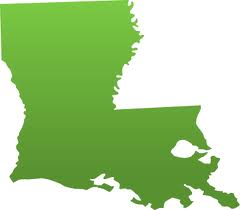 The Bureau of Economic Analysis has announced the Gross Domestic Product grew in Louisiana for the second quarter of 2018, making it the 12th fastest economic growth in the nation, and third among the 12 states of the southeastern region. LSU economist Loren Scott said the state's percentage rate of growth just barely outpaces the national average.
More
Loren Scott, GDP, Economy, LSU, Construction, Chemical
---
Next Entry