Posted on 11/19/2018 6:47:00 AM.
The American Farm Bureau reports the average cost for Thanksgiving dinner has gone down the past three years. The bureau conducted a survey of grocery stores across 37 states, Louisiana Farm Bureau Representative Avery Davidson says the average price nationwide to feed ten people is $48.90, but the Bayou State is one of the best in regards to cost.
Thanksgiving dinner, American Farm Bureau, cost, Avery Davidson
---
Posted on 11/19/2018 5:30:00 AM.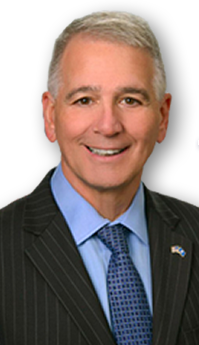 Work continues during the lame duck session of Congress on approving a new Farm Bill, but work requirements for food stamp recipients continue to be a major stumbling block. Republican Representative Ralph Abraham from Richland Parish is pushing for work or educational requirements for able-bodied adults, but Democrats want to completely rewrite the bill.
More
Farm Bill, Ralph Abraham, Food Stamps
---
Posted on 11/18/2018 6:33:00 PM.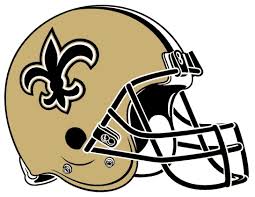 The Saints had another dominating performance in the Dome on Sunday as New Orleans crushed the defending Super Bowl Champion Philadelphia Eagles 48-7 for their ninth consecutive win.
It was another MVP performance from Drew Brees who threw for 363 yards and four touchdowns.
New Orleans Saints, Philadelphia Eagles, Drew Brees, Tre'Quan Smith, Mark Ingram, Carson Wentz
---
Posted on 11/18/2018 5:37:00 PM.
The Louisiana Workforce Commission says the state has seen job gains for 13 consecutive months. According to the Bureau of Labor and Statistics, nonfarm employment has increased by 19,400 since October 2017. LWC Secretary Ava Dejoie said education and health services saw the largest job gains over the last year, but other sectors of the economy are doing well.
More
Jobs, Employment, GDP, Workforce Commission, Economy
---
Posted on 11/17/2018 10:47:00 AM.
19-year-old Stanley Celestine Jr. will be one of the youngest school board members in the country when he begins his term in January. Celestine says he's a civically engaged teenager who works with non-profits and through that work he sees the Avoyelles Parish school system has significant issues that need to be addressed.
Stanley Celestine Jr. Avoyelles School Board,
---
Posted on 11/16/2018 4:36:00 AM.
Food delivery service Waitr goes public on the NASDAQ stock exchange Friday. The company started in Louisiana in 2013 and has since expanded into over 230 cities in the southeast. CEO Chris Meaux said services like Waitr have opened restaurant owners to the idea of using third party delivery companies.
More
Waitr, Food Delivery, NASDAQ, Business
---
Next Entry