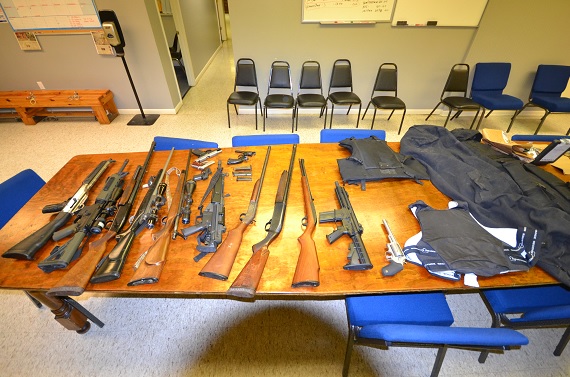 14 individuals have been arrested after an extensive burglary investigation by the Rapides Parish Sheriff's Office. Capt. Tommy Carnline says each time a search warrant was conducted, it led detectives to find more information or the recovery of stolen property. He says the suspects were part of a huge burglary ring.


"This even entailed where one of the family members benefited from some of the items that were stolen, so this was a pretty big ring."
Carnline says three additional suspects are still wanted. He says this group of people burglarized at least six locations, where a variety of items were stolen, including body armor.
"Guns, jewelry, precious metals, currency, electronics, TVs, game stations, things of that nature. Things that they could readily turn into cash."
Carnline says some of these burglaries started back in the fall, but the bigger break ins took place in January.
"We resolved this before the end of the month and that's critical because a lot of these items that are taken in burglaries, once they're out there for a while, you can never recover them."