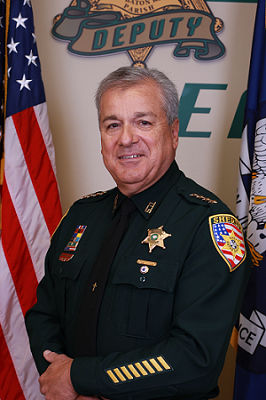 It was a trying year for law enforcement in Baton Rouge. East Baton Rouge Parish Sheriff Sid Gautreaux says 2016 will be a year that he'll never forget.


"This has been a very trying summer. It started with the Sterling shooting and then the protest and then of course the deputies and officers that were shot and killed, then followed up by the flood."
Gautreaux was sworn into office in 2007 and the worst day of his career came on July 17th when three law enforcement officers were killed and three more were injured by a gunman who set out to ambush first responders.
"That's the first time in all my years as service, as Chief of Police and as Sheriff, first time I've ever lost anyone like that in the line of duty and I pray that it's the last."
Gautreaux says he is proud with the way law enforcement handled the protests after the Alton Sterling shooting and the way the community came together to heal. He says Baton Rouge didn't see riots, fires or overturned cars after the shooting of Sterling.
"And I think a lot of this had to do with our approach but it also had to do with the people in this community, community leaders who got involved and tried to keep this in a peaceful manner."