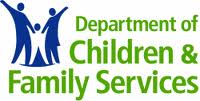 Sex trafficking cases reported in Louisiana rose by 25% last year. That's according to a report by the state Department of Children and Family Services. Child Welfare Consultant Walter Fahr says of that number 45% of those victims were juvenile.


He says the highest number of human trafficking reports came from Orleans and Caddo Parishes.
"We still believe this is only scratching the surface of what's out there. We strongly believe that it affects the whole state and not just the major urban areas."
The report identified 447 victims statewide. Fahr says the report is beneficial because it helps to determine sex trafficking hot spots. He says the primary reason for the 25% increase is the state is doing a better job of identifying victims.
"To better develop their expertise in both identifying this population, as well as, developing the trauma focus services that can help them."
Fahr says there is a chance that the number of sex trafficking victims is on the rise given the easy access of online solicitation. But he says authorities are also getting better at tracking down pimps and helping victims recover and move on with their lives.
"Louisiana has kind of stood out in that regard that we've done this, in fact, we've received great compliments from the federal government because we're trying to do this kind of outreach."