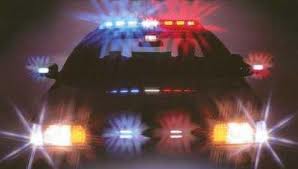 So far this year, 65 law enforcement officers have died in the line of duty, a 30 percent increase over the same period last year, according to the National Law Enforcement Officers Memorial Fund. President and CEO Craig Floyd says the leading cause of officer deaths is traffic fatalities.


"Twenty-six officers killed in traffic incidents during the first half of this year. Twenty of those were auto crashes, and 10 of those auto crashes were single-vehicle crashes," Floyd said.
Floyd says Louisiana saw one such incident, when Ouachita Parish Deputy Justin Beard was killed in a crash responding to a call. The other two Louisiana officers killed this year were shot, for a total of three cops who died this year.
"That's near the top of the list unfortunately. Georgia and New York led the country with five. California, Florida, and Texas had four, and then Louisiana with three," Floyd said.
This report comes just days ahead of the one-year anniversary of the ambush on police officers in Baton Rouge, which took the lives of three and left three others wounded. Floyd says unfortunately, we're seeing more and more attacks on police. He says nationwide 23 officers were killed in firearms-related fatalities.
"Assassinated because of the uniform they wear, the job that they do, and this year in Louisiana we've already seen two officers shot and killed," Floyd said.