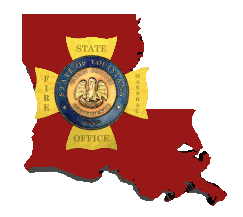 Half the state is experiencing extremely dry conditions right now and Fire Marshal Butch Browning has ordered a burn ban in those areas. He says 32 parishes in northern and western Louisiana have been issued a cease and desist order for all private burning.

Browning says there is rain in the forecast in the coming week, but drought conditions are so bad he doesn't think it will have much of an effect.

"Every Friday we'll evaluate the ban," Browning said. "But I would expect it to remain in place the next 30 days."

The parishes are: Acadia, Allen, Avoyelles, Beauregard, Bienville, Bossier, Caddo, Calcasieu, Caldwell, Catahoula, Claiborne, DeSoto, Evangeline, Franklin, Grant, Jackson, Jefferson Davis, Lafayette, LaSalle, Lincoln, Morehouse, Natchitoches, Ouachita, Rapides, Red River, Richland, Sabine, Union, Vernon, Webster, West Carroll and Winn.

Browning says there are civil and possible criminal penalties involved for anyone in violation of this order.



"The state ban with myself and Ag Commissioner Mike Strain means will give enforcement power," said Browning. "If you do burn in the restricted areas, you could face a $1000 ticket from the State Fire Marshal's office."