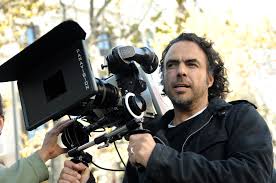 Three Louisiana cities are in the Top 10 of the best places to live and work as a moviemaker in 2016. New Orleans ranks number two, Baton Rouge comes in at number three and Shreveport-Bossier is ranked ninth.


Executive Director of Louisiana's Film Office Chris Stelly says there was concern with recent changes to film tax credit program this industry would go downhill but that's not the case.
"The state has the inventive program of course but it's really up to our local cities and parishes to shine and show these filmmakers that we can and we will get it done and we'll get it done for you."
Stelly says it's a testament to how these cities have welcomed the film industry. He says New Orleans, Baton Rouge and Shreveport-Bossier all have great infrastructure and staging facilities to invite filming into their cities.
"What these communities have done is they've embraced the investors that have built the infrastructure needed. They've encouraged their citizens to be film friendly. They've made the permitting process very easy."


Stelly says Louisiana is currently booming with lots of different film projects. He says we have a variety of television shows and movies being filmed in the state.

"Of course NCIS New Orleans, you've got Scream, which is the MTV project coming back. You've got Scream Queens, you've got Salem up in Shreveport."