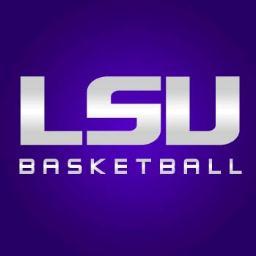 The LSU basketball team ended a streak of consecutive losses by double digits, but they couldn't end their losing streak. The Tigers lost their fourth straight as Auburn held on to beat Coach Johnny Jones team 78-74.
With about 12 minutes to go, Auburn was up by 15 and ready to run LSU off the court. The Tigers battled back, got within two, but couldn't come all the way back.
The Tigers built an 11-point win in the first half, but Auburn ended the half on a 20-6 run.
Turnovers were a problem for the Bayou Bengals. They had 15 of them and only 11 assists.
Auburn had four players in double figures and won this game on the free throw line, hitting 19-of-22 from the charity stripe. They came into the game only hitting 68% of their free throws.
Aaron Epps led LSU and had his second career double-double, 15 points and 13 rebounds. Antonio Blakeney did not start, because of an injured ankle, but he looked fine and finished with 13 points in 30 minutes and a had a highlight dunk on a fast break in the 1st half.
LSU, who is now 1-5 in the SEC, will be back on the road on Saturday night at Arkansas for a 7:30 tip.