Posted on 12/9/2018 4:43:00 PM.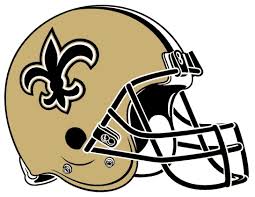 For the first time in franchise history, the Saints are back-to-back division champions. New Orleans clinched the NFC South crown on Sunday with a come from behind 28-14 win over Tampa Bay. New Orleans trailed 14-3 in the third quarter, but scored 25 unanswered points to avenge an earlier loss to the Buccaneers.
New Orleans Saints, Tampa Bay Bucs, Sean Payton, Drew Brees, Taysom Hill
---
Posted on 12/9/2018 3:09:00 PM.
A group of LSU faculty and students have teamed up to create a rehab program for stroke patients using an adapted guitar. Assistant Professor of the School of Kinesiology at LSU Nikita Kuznetsov helped to create the project after a musician and friend suffered from a stroke.
Kuznetsov said the guitar could be an avenue for recovery because of the focused movements involved in strumming.
More
LSU, Stroke Rehab, Nikita Kuznetsov
---
Posted on 12/9/2018 2:48:00 PM.
A useful app you may want to download to your smart device is available now, and the developer behind the app is an LSU grad from Walker, Louisiana. The app is called Find a Spot and it links you with a friend to find the best possible geographical meetup place in the middle of your two locations. App developer Derrick Denicola says the idea came to him while sitting in traffic
.
"I just wanted to empower people and give them the opportunity to save time and energy, time is something I value a lot," said Denicola.
Derrick Denicola, Find a spot, LSU grad, meeting place
---
Posted on 12/9/2018 1:24:00 PM.
Louisiana voters decide to keep Republican Kyle Ardoin as Secretary of State. Ardoin defeated Democrat Gwen Collins-Greenup in Saturday's special election
.
Ardoin received 59% of the vote in a low voter turnout election. The 51-year-old Ville Platte native has served as interim Secretary of State since Tom Schedler resigned in May amid a sexual harassment scandal.
Kyle Ardoin, Secretary of state, Gwen Collins-Greenup
---
Posted on 12/7/2018 3:06:00 PM.
US Representative and now candidate for governor, Republican Ralph Abraham, says Governor John Bel Edwards has been relentless in his effort to raise taxes.
But Eric Holl, spokesperson for the 2019 Democratic Coordinator Campaign team, says Abraham's proposal for over a billion dollars in across the board cuts would have devastated the state…
More
Ralph Abraham, Eric Holl, John Bel Edwards
---
Posted on 12/7/2018 12:37:00 PM.
The state has declared Saturday "Buddy Guy Day," and the Blues Legend will attend a ceremony for himself in his hometown of Lettsworth, Louisiana. Guy is a seven-time Grammy award winner, who influenced the likes of Eric Clapton and Jimi Hendrix.
In an interview with a Baton Rouge radio station, Guy says he's thrilled about being honored in his native Pointe Coupee Parish town while he's still around.
More
Buddy Guy, Pointe Coupee Parish, John Bel Edwards
---
Next Entry