Posted on 11/13/2018 10:48:00 PM.
Food banks are seeing empty shelves as the holidays are approaching. President and CEO of the Greater Baton Rouge Food Bank Mike Manning said the nation responding to areas hardest hit by natural disasters are having a negative impact of the food bank's ability to fill the shelves with food.
More
Food Banks, Baton Rouge, Natural Disaster, Holiday Season
---
Posted on 11/13/2018 5:39:00 PM.
Legislative Auditor Daryl Purpera says the state Medicaid program potentially paid 85 million dollars in medical costs for people who may not have been eligible for benefits. Medicaid previously only checked wage eligibility every 12 months, and Purpera says that led to overpayments relative to other states who check eligibility more frequently.
More
medicaid, legislative auditor, Daryl Purpera, Jen Steele, LDH, healthcare, Louisiana, 2018
---
Posted on 11/13/2018 2:46:00 PM.
The ACLU of Louisiana is looking for answers from authorities after a Winnfield woman lost sight in her right eye due to a police taser. ACLU spokesperson Bruce Hamilton said Tanisha White had gone to a private residence to speak with someone and called the Winnfield Police to ask for a ride and upon their arrival, she was eventually tased.
More
Winnfield Police, ACLU, Police Tasers
---
Posted on 11/13/2018 12:30:00 PM.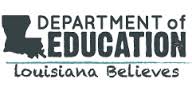 71 percent of early education programs in the state were rated proficient, up five percent from last year according to the Louisiana Department of Education.
More
early education, childcare, working class, Louisiana Department of Education, Policy Institute for Children, Melanie Bronfin
---
Posted on 11/13/2018 2:47:00 AM.
54,000 rural homes and businesses in north Louisiana will have access to broadband internet as part of the fed's Connect America program that's providing 22 million dollars so three different internet providers can make it happen. Public Service Commissioner Foster Campbell says high speed internet is a necessity in today's world.
More
internet expansion, broadband, north Louisiana, 2018, Foster Campbell
---
Posted on 11/12/2018 8:06:00 PM.
Republican Senator Rick Ward of Port Allen is attempting to build awareness and public support for a new bridge crossing the Mississippi River with a TV ad that started airing last week. Ward said the new bridge would help alleviate the congested roadway issues for Baton Rouge and outlying areas.
More
Sen. Rick Ward, Baton Rouge, Mississippi River, Traffic
---
Next Entry