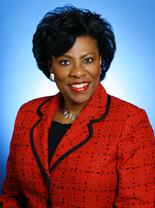 Attorney General Jeff Landry's decision not to charge the two officers who shot Alton Sterling is not the end of the case. The Baton Rouge Police Department will review the incident, and is expected to make a decision on the employment status of Officers Salamoni and Lake by the end of the week. Chief Murphy Paul says the public will have access to much of the same material as investigators.


"Video and audio footage from the body camera, car camera footage, the 911 call, video footage from the convenience store. We will make this information readily accessible to the public."
Meanwhile, Baton Rouge Mayor Sharon Weston Broome is calling on the public to keep any demonstrations lawful.
"Calmly and legally exercising first amendment rights is always acceptable in this parish, but acts of violence and lawlessness are not."
2016 protests, spurred by the shooting, led to days of civil disobedience, and a large police presence, as well as the closure of some streets to traffic.