Posted on 12/19/2018 3:48:00 AM.
The Trump Administration has banned bump stocks, a firearm add-on that can be used to increase a semiautomatic weapon's rate of fire. An attempt to pass a similar ban in the Louisiana Legislature, led by New Orleans Senator Troy Carter, failed to gain traction during the session, but Carter says he's glad the feds have stepped up to stop the production of that dangerous device.
More
Bump Stock, ban, gun control, NRA, Troy Carter, Louisiana
---
Posted on 12/18/2018 7:18:00 PM.

The Louisiana Health Department declares an outbreak of hepatitis A, as there has been at least 24 confirmed cases of the highly contagious liver disease. The illness spreads by consuming contaminated beverages and food, during sex or through close contact of an infected person.
Several states have experienced an outbreak since 2016 and LDH Immunization Director Doctor Frank Welch says it coming to the Bayou State could be a trickle down affect…
More
Louisiana Department of Health, Frank Welch
---
Posted on 12/18/2018 1:08:00 PM.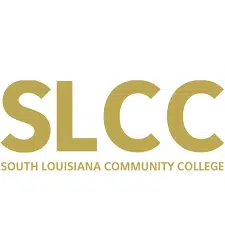 South Louisiana Community College has inked a deal with Nicholls State University for four articulation agreements which should provide a smoother transition from the community college into the four-year university in select fields.
More
SLCC, Nicholls State, College, Education
---
Posted on 12/18/2018 12:15:00 PM.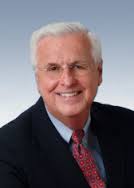 Governor John Bel Edwards says a Texas judge's decision to declare the entire Affordable Care Act unconstitutional could lead to the loss of health insurance for 480,000 recipients of the Medicaid expansion, and 850,000 people with pre-existing conditions, but Insurance Commissioner Jim Donelon says he's been told nothing is potentially changing until the case works its way through the courts.
More
Jim Donelon, Obamacare, court, law, healthcare, Louisiana, 2018
---
Posted on 12/18/2018 2:46:00 AM.
A key Obamacare court case is likely headed to the New Orleans based 5th US Circuit Court of Appeals after a Texas judge struck down the entire law on the basis that the individual mandate penalty was unlawful. Loyola Law Professor Dane Ciolino says the 5th is one of the most conservative courts in the nation, with two thirds of the sitting judges having been appointed by Republican Presidents.
More
Obamacare, insurance market, healthcare, health insurance, Louisiana, 5th Circuit Appeals
---
Posted on 12/18/2018 1:01:00 AM.
Eight-year-old Drake Quibodeaux of Vinton has an inoperable brain tumor. When asked what he wanted for Christmas, he made a simple request for Christmas cards. The nation has responded and his mother, Danielle, said the show of support has been amazing.

"We counted what we've already opened and it was at 34,000. We have lots more to open and I just got word that we've got 19 crates on the way from the mail," said Drake's mother.
Holiday, Holiday Season, Christmas, Vinton, LSU, Fiesta Bowl
---
Next Entry