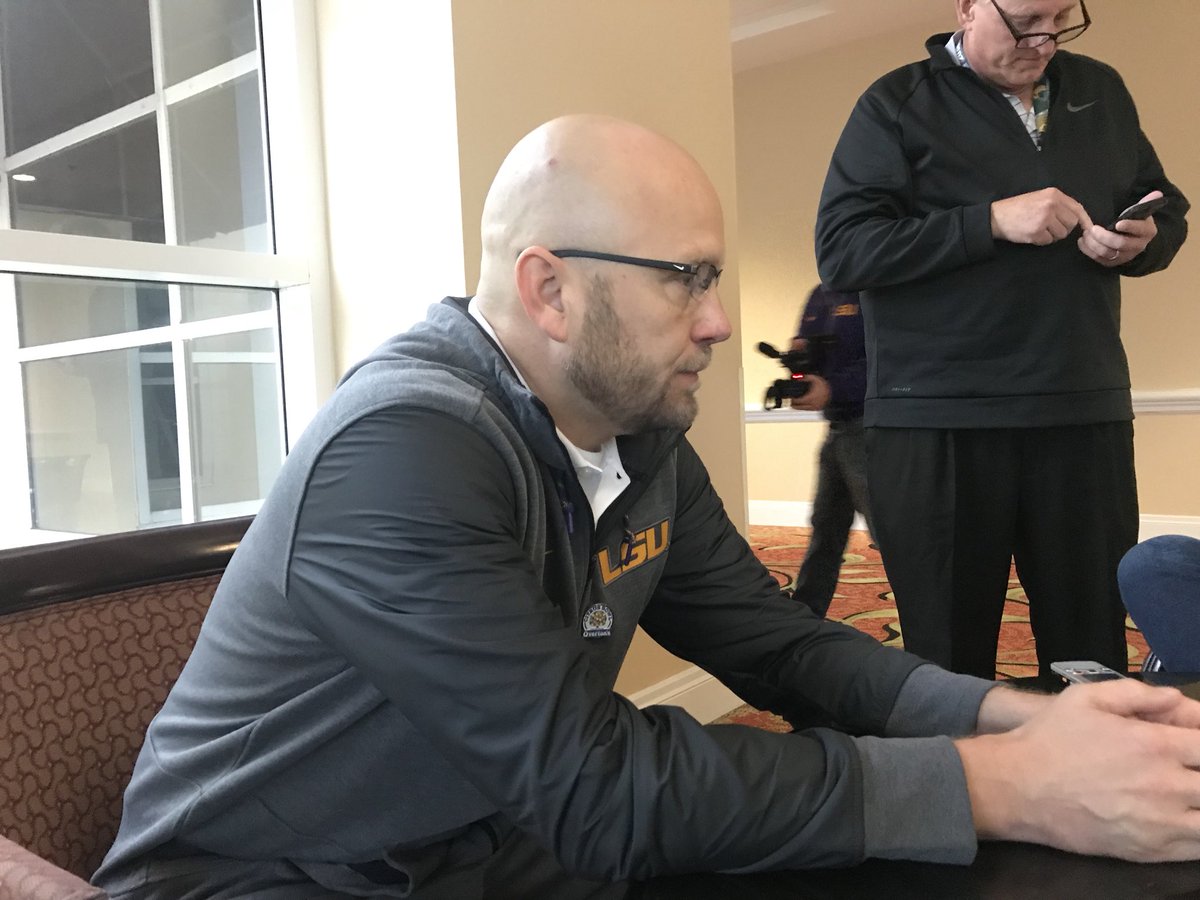 LSU's Matt Canada told reporters covering the Citrus Bowl he'd love to remain the offensive coordinator of the Tigers. Multiple media reports say Canada will leave the program following Monday's game against Notre Dame, because of differences with Head Coach Ed Orgeron. Canada says the focus right now is beating the Fighting Irish.
"It's a tremendous challenge for our players and that's all we're really focused on now. "
Canada says speculation about his future has not impacted the players.
"I think our players are good, I think they know what's going on with winning team games and I think we've got a really good situation going on. We've all stuck together and I don't think there will be a situation with that at all. "
Canada was asked about his relationship with Orgeron and he said they both have the same goal and that is to win. After the regular season finale, Coach O expressed hoped Canada would land a head coaching job. Canada says if other schools want you to be a head coach, they'll call you.
"If I continue to call plays and work with great people and work with great players, I've got the greatest gig going."