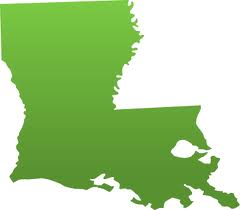 Peninsula Pacific confirmed that they are considering moving the Bossier based DiamondJacks Casino to Tangipahoa Parish, pending further analysis and legislative approval. Before considering a move, Manager Brent Stevens says he'd like to get some input from the Tangipahoa community.
"What do the like in terms in of a physical asset, what the employers should think about, what's good for the local community, and what's good for the local developer in this case."
He says if you want to weigh in, drop by Communityconversationsla.com
Stevens says they're considering the move after profits continue to lag at the Diamond Jack.
"The facility that's in bossier has not been doing great for a number of years, and we were asked to come and get involved very recently."
Reports indicate that Peninsula is considering placing the casino along the Tangipahoa River, near the Robert exit on I-12. Stevens says the Parish would be a great location for a new casino.
"It's a parish that has a couple of really good attributes that we look for when looking for growth. Tangipahoa is a very exciting place."
Stevens says Peninsula would not be seeking a new license for the move, and the decision will not be based on the legislature's consideration of a proposal to allow casinos to expand on land.