Posted on 12/11/2018 5:55:00 PM.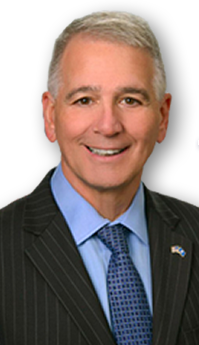 A Farm Bill is in conference committee with votes expected on a final version in Congress later this week. The bill houses the Supplemental Nutritional Assistance Program, or food stamps, along with farming policy for the next several years. Congressman Ralph Abraham says he's disappointed the bill leaves out SNAP work requirements, but overall it's a good bill.
More
Ralph Abraham, SNAP, farm bill, food stamps, work requirements, Louisiana, 2018
---
Posted on 12/11/2018 4:37:00 PM.

The Louisiana Department of Health's Office of Behavioral Health has received a $23.1 million State Opioid Response grant.
Assistant Secretary at the Louisiana Department of Health in the Office of Behavioral Health Karen Stubbs
says the grant will fund a multitude of programs to the benefit of those suffering from opioid use disorder.
More
Louisiana Department of Health, Karen Stubbs, Opioid grant
---
Posted on 12/11/2018 4:17:00 PM.
LSU All-American linebacker Devin White remains undecided on whether he'll skip his senior season and enter the NFL draft. White, who won the Butkus Award which goes to the nation's best linebacker, says he still has some unfinished business.
Devin White, LSU Linebacker, draft, turning pro
---
Posted on 12/11/2018 1:43:00 PM.
Jim Bernhard, former president of the Shaw Group, says his private equity firm is willing to finance the cost of a new bridge over the Mississippi, and estimates the project would take about seven years to complete.
More
Jim Bernhard, Bernhard Captial Partners, new Mississippi River bridge, Louisiana
---
Posted on 12/11/2018 1:19:00 PM.
According to a report by the Commonwealth Fund workers and their families in Louisiana are spending the largest share of their income on health care compared to the rest of America.
Vice President for Healthcare Coverage and Access at the Commonwealth Fund Sara Collins says…
More
Commonwealth Fund, Sara Collins, Healthcare Premiums
---
Posted on 12/11/2018 1:27:00 AM.
T
he statewide average price for a gallon of regular gasoline continues it's descent as it currently sits at $2.10 per gallon. It's just over a 30 cent drop from this time last month, and the lowest price since last December. AAA fuel analyst Don Redman said it is a welcomed trend with the holidays.
More
AAA, Fuel, Gas, Travel, OPEC, Holiday
---
Next Entry