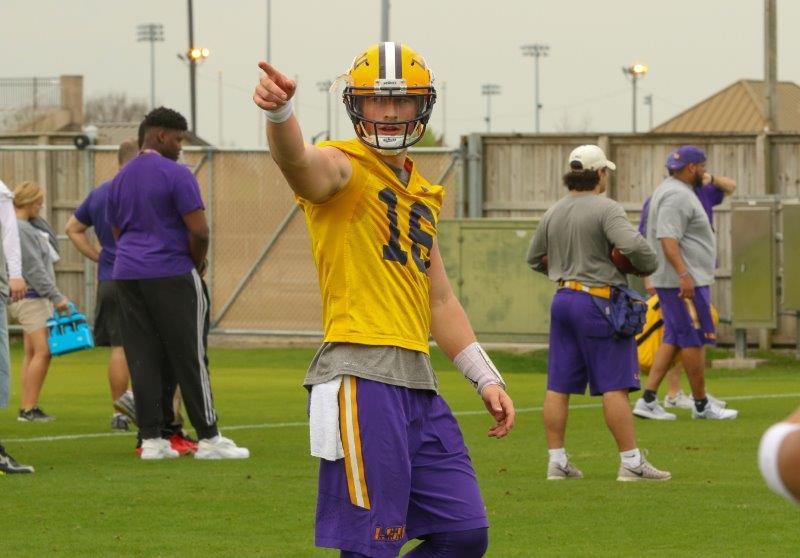 Michelle Southern reporting.
LSU quarterback Danny Etling is excited about being named the stater when the Tigers hit the field September 2nd against BYU in Houston. The fifth year senior says he's never entered a season without competing hard for that starting job.
"It's something I've always embraced and hopefully they'll look for at the next level," said Etling. "Something I've done is always compete for jobs and it's something I understand I have to do because nothing is handing to you."
Coach O said it was important to make the announcement about a starter a couple of weeks before the season started so that Etling knew the team believed in him. Etling says when Orgeron broke the news to him, he initially joked that he needed to discuss an academic issue.
"I'm in grade school and thought what on earth could I have done wrong in just one week," said Etling. "But then he told me he was joking and that I'd be the starter. It was cool to hear and I called my parents right after."
Etling remained the presumed starter throughout the spring despite a back injury that required off-season surgery. He says the only thing on his mind during camp was that he's got to get better.
"I always want to be the best quarterback I can be for this team," said Etling. "And if I'm the best and I've improved and worked hard enough then things fall into place. That's what you have to focus on."
Etling took over under center during the second game of last season and has maintained the job since. He threw for 2,123 yards with 11 touchdowns and five interceptions while completing 59.5 percent of his passes.