Posted on 10/15/2018 2:24:00 AM.
Social Security beneficiaries are in for a 2.8 percent cost of living bump to their monthly checks next year to combat inflation. It's the largest cost of living increase in some time. AARP Associate State Director of Advocacy Andrew Muhl says that's extra cash in the pocket of 70 million Americans.
More
Social Security, COLA, inflation, AARP, Louisiana, 2018
---
Posted on 10/14/2018 12:17:00 PM.
According to a recent report, Louisiana's state funding for higher education has dropped more than 40 percent in the last decade. That, along with rising tuition costs, means the task of footing the bill has shifted from the government to the students. Only six other states charge more for tuition and fees than Louisiana. Higher Education Commissioner Kim Hunter Reed says it's had a heavy impact.
More
Higher Ed, Kim Hunter Reed, Tuition, College
---
Posted on 10/14/2018 1:26:00 AM.
There's a new twist in the saga of the Fort Polk wild horses: a Texas A&M professor says a genetic test has indicated they may be a rare breed of horses that you just don't find very often in the wild. Fort Polk has been trying to have the herd of four to five hundred horses removed from the base.
More
Fort Polk, Horses, Louisiana, Texas A&M, Gus Cothran, 2018
---
Posted on 10/13/2018 5:39:00 PM.
By Jeff Palerm
o
LSU put together its first 60-minute dominating performance of the season and it came at the right time in a 36-16 upset victory over previously unbeaten and 2nd ranked Georgia. A signature win for second-year head coach and Louisiana native Ed Orgeron.
LSU, Georgia, Tigers, Joe Burrow, Justin Jefferson, Clyde Edwards-Helaire
---
Posted on 10/12/2018 4:48:00 PM.
Drivers that use the Sunshine Bridge connecting Donaldsonville to Sorrento to cross the Mississippi River as part of their normal commute are going to have to find a new route for a while as the Louisiana Department of Transportation and Development have announced the closure of the bridge as the result of damage sustained from a barge carrying a crane collided with the structure. DOTD spokesperson Rodney Mallett says there is no timeline for when the bridge will reopen.
More
Sunshine Bridge, Donaldsonville, Sorrento, DOTD
---
Posted on 10/12/2018 12:15:00 PM.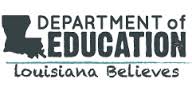 Starting in 2019, Louisiana high school students who compete sequences of STEM courses, will receive a special designation on their diploma for their efforts.
More
STEM, high school, Louisiana, 2018, education
---
Next Entry