Posted on 11/20/2018 5:23:00 AM.
AAA is forecasting the number of travelers for the Thanksgiving holiday to be the highest since 2005. Whether on the roadway, in the airports, or on cruise ships. AAA spokesperson Don Redman said the higher number of travelers is likely a sign of confidence in the economy.
More
Thanksgiving, Travel, AAA, holiday
---
Posted on 11/20/2018 2:20:00 AM.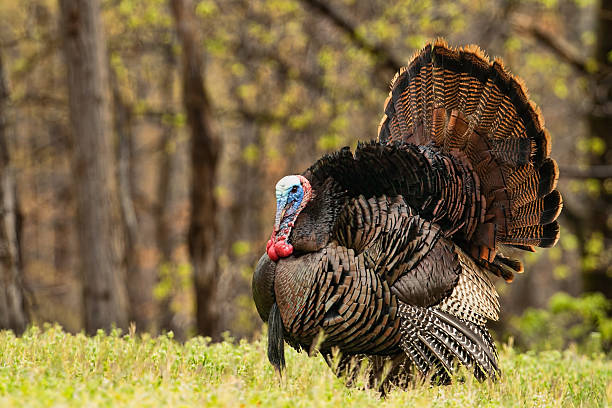 It's less than three days from Thanksgiving, and if you're roasting a bird you'll want to make sure your guests don't end up regretting it on black Friday. LSU AgCenter food safety expert Wenqing Xu says the most important thing you can do to keep the family safe is cooking that turkey long enough to blast the bacteria.
More
Thanksgiving, turkey, food safety, LSU, Wenqing Xu, Louisiana, 2018, holiday
---
Posted on 11/19/2018 3:03:00 PM.
1,230 new direct and indirect jobs are headed to St. James Parish as Wanhua Chemical selects Convent for the location of it's new factory. It's a 1.25 billion dollar, 250 acre complex that's set to begin construction next year.
More
chemical plant, St. James Parish, Louisiana Economic Development, Don Pierson, Wanhua, 2018
---
Posted on 11/19/2018 12:34:00 PM.
Louisiana ATC can now enforce a law barring anyone under the age of 21 from working as an erotic dancer in bars and nightclubs. That law, passed in 2016, had been held up after a federal court declared it too vague, but Solicitor General Liz Murrill says that's no longer the case.
More
exotic dancing, stripping, performance, Liz Murrill, Attorney General, Louisiana, 2018
---
Posted on 11/19/2018 11:34:00 AM.
Children who suffer from severe peanut allergies may be in luck as a new drug has been developed to mitigate the potentially deadly effects of accidental ingestion. LSU Health New Orleans Allergy expert Dr. Kamboj says it's not for light allergy sufferers, and you won't be scarfing down PB&J's, but, you might be able to eat something cooked in peanut oil.
More
healthcare, peanut, allergy, treatment, LSU Health, Sanjay Kamboj, Louisiana, 2018
---
Posted on 11/19/2018 11:15:00 AM.
Les Miles is back as a college football coach. The "Mad Hatter" has a five-year deal with the Kansas Jayhawks that will pay the 65-year-old, 2.7 million dollars a year. Miles says he's been eager to coach again, since LSU fired him in September of 2016.
Les Miles, LSU, Kansas, David Beaty,
---
Next Entry