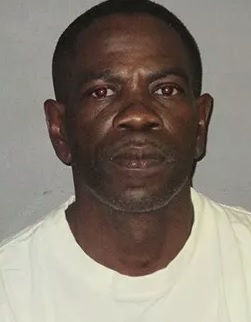 Michelle Southern reporting.
East Baton Rouge District Attorney Hillar Moore released the findings in the 2016 officer-involved shooting death of 48-year-old Terrell Walker. Cops believe Walker shot and killed his girlfriend on Essen Lane, then fled. Walker was later shot and killed by deputies after an extensive manhunt.
Moore played several 911 calls from the incident on Essen Lane.
"A black male made a U-turn and headed the opposite way, but he pushed her on the ground. Oh my God," said the caller. "She's still laying there and not moving."
Moore says when Walker left the scene the first time, he soon returned and fired into a crowd of people and paramedics who were treating the mortally-wounded girlfriend, April Peck.
Moore says one of the EMS workers recalled hearing the suspect yell numerous threats as he was firing shots at those assisting the injured female.
"The guy was actually chasing me with a gun, saying that he was going to kill me for helping her," said the caller.
Moore said Walker's blood-alcohol level was .028, and he had traces of methamphetamine, hydrocodone, PCP and marijuana in his system at the time of his death.
Moore says there was no probable cause to present the case to a Grand Jury in the matter of the death of Walker.
"Terrell Walker was killed by East Baton Rouge Parish Sheriff's deputies in the course and scope of their employment as a law enforcement officer," said Moore. "Under the circumstances, where the use of deadly force was legally justified."