Posted on 3/7/2014 5:14:00 AM.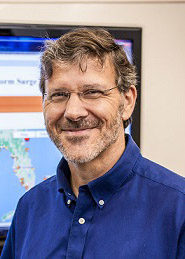 The Climate Prediction Center issued an 'El Nino Watch' suggesting that we have a 50 percent chance of having an El Nino develop this summer or over the fall. State Climatologist Barry Keim says sea surface temperatures in the tropical pacific increased in the past few months lead researchers to think an El Nino could form.

"This could loom very large for our upcoming hurricane season because if this can get ramped up by the time the peak of hurricane season arrives, it could reduce the number of storms that we actually experience this season."

While fewer hurricanes would be a welcome weather effect for the gulf coast, Keim says the El Nino could also set up conditions for a harsh winter next year.

But there many factors that affect weathers patterns and Keim says having an El Nino is no guarantee of a tough winter ahead or that we won't have a big hurricane.

"The year 1992 was a pretty major El Nino event and while we didn't get many storms that year, we did have (Hurricane) Andrew which really wreaked havoc in Florida and here in Louisiana."



El Nino, Climate Prediction Center, State Climatologist, Barry Keim, Hurricane season
---