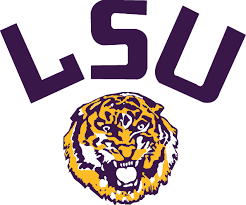 Good news for Tigers fans looking to attend the Fiesta Bowl: tickets will likely be available through the school for at least the next few days for the game against undefeated UCF in Glendale Arizona. Ticket Operations Assistant Director Brian Broussard has some advice for folks who want to be with other members of the Purple and Gold nation.


"If they are looking to go sit with the LSU fans, they can purchase through LSUTix.net, and they can actually select their own seat on our maps."
The University of Central Florida Knights have not lost a game in two years, and even crowned themselves champs last year after going undefeated. This is now twice in a row the NCAA has denied UCF a chance at the real championship, a controversy that is sure to pique fans interest for tickets…
"That's a factor for sure, but the destination is a great location as well, so there's a couple of things in our favor for this, but the opponent is a definite attraction."
The Knights have scored over 30 points in every contest so far this year, but will be without quarterback McKenzie Milton, who has lead the team for the past three years.
The game will be held at State Farm Stadium, home of the Arizona Cardinals NFL team. Broussard says he hopes the game will bring out the west coast contingent of fans, along with Baton Rouge based Tigers looking for a post-Christmas vacation.
"It's a new destination for fans, so we are looking forward to having a great showing from our west coast fans that are looking to get tickets to the bowl game."
Average temperatures in Glendale that time of year tend to be low 60s by day, low 40s by night.