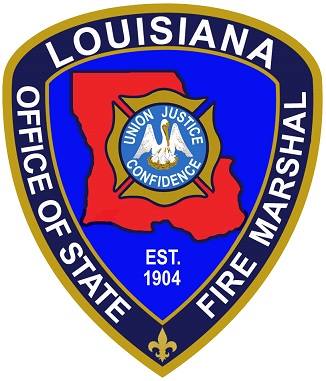 About 90 Bayou State first responders are on their way to the Carolinas to assist in what's likely to be a significant natural disaster as Category Four Hurricane Florence is set to smash into the east coast Thursday night. State Fire Marshal Butch Browning says the crew, comprised fire departments across the state, will be based out of Columbia, South Carolina.


"They're going to need our people to assist with water evacuations, and some light building collapses that may occur. Walls fall, ceilings fall, and they trap people."
Louisiana is no stranger to natural disasters in the last twenty years, and as the number of major storms impacting the United States increases, more states are reaching out to us for help. Browning says you could call us experts.
"We are certainly on the top of the list when it comes to people how are capable of post storm search and rescue, wide area searches, rescuing people and taking them out of harm's way."
The team will coordinate communications efforts with other agencies from around the country for what could be an extensive rescue effort. Browning says if you're someone who gets inspired seeing Louisiana rescuers at work, just know there's opportunities for you to pitch in at a local level.
"The term first responder means much more today now than it ever has been, and common citizens can be first responders. They can be trained and do emergency duties."