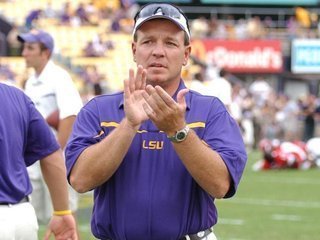 Michelle Southern reporting.
It's official; Jimbo Fisher is leaving Florida State to take the head coaching job at Texas A&M, and will not host the FSU game against ULM Saturday. So what does this mean for LSU now that he's back in the SEC? College football analyst Mike Detillier says Fisher is known for developing quarterbacks.
"That's why he's getting paid this kind of money at A&M," said Detillier. "He did it at LSU and has done it at Florida State. He's had 9 quarterbacks in the two schools that have went on to play in the NFL.
A Houston TV station is reporting that Fisher's deal is worth $7.5 million dollars annually over what is "likely" a 10-year contract. Detillier says a big key for Fisher's success overall in the SEC is whether or not he can do something about the struggling Aggie defense.
"When you look at the teams that have been sucessful, Alabama, Auburn this year, or Georgia or LSU, those best teams are when they can play defense and A&M hasn't figured that out yet," said Detillier.
Reports say Fisher is already expected to be introduced in College Station Monday. Fisher's name was being tossed around at LSU after Les Miles was fired, but it didn't work out. Detillier says college football is all about looking forward and not back at what you should have done.
"I think this a great opportunity for him at A&M," said Detillier. "He could have been the head coach at LSU, but I think for Jimbo when he gets that first check, he's not going to regret nothing about going to LSU."