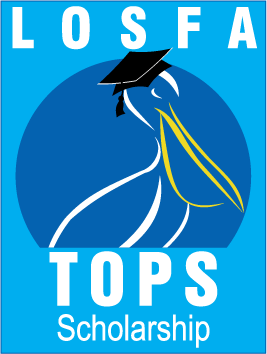 Higher Education Commisisoner Joe Rallo is concerned about the possible lack funding for the TOPS program. Governor Edwards will present his budget proposal on Monday. Rallo says if funding for TOPS is eliminated, it will be devastating for students who benefit from the program.
"Our students right now are making decisions as to where they're going to go to college. And having to wait until the end of June to find out if there's going to be funding if there's going to be TOPS support, is very, very disastrous because they're starting to make decisions to go out of state or just not go to school."
TOPS is expected to see a reduction in funding, because there's no solution yet on how to make up the loss of a one billion dollar shortfall, once a one-penny sales tax expires July 1st. Rallo says if TOPS doesn't get funding, it could affect Louisiana's job market.
"People want new companies to come here. They want companies and to stay here. They have to be able to hire employees. Sadly if you have no funding for higher education, you can't produce those graduates."
Governor Edwards has said he will ask for a special session next month to consider the budget if there isn't an agreement in principle in place. Rallo says time is of the essence in getting a financial plan in place since nationwide faculty recruitment is currently underway.
"Faculty searches are currently going on. Those searches are going to have to be put on hold or they will have to be cancelled. So you're not bringing new blood into the state. At the same time a lot of faculty members are looking to go out of state."