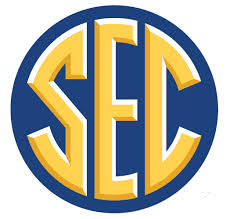 The University of Florida announces that Saturday's LSU-Florida game will not be moved out of Gainesville, even as Hurricane Matthew is approaches the Sunshine State. But it's still up in the air on whether or not the 11am kickoff will have to be delayed. LSU's Sports Information Director, Michael Bonnette, says they expect to have more information by noon Thursday.


"We're just monitoring the weather, and we're at the mercy of Mother Nature and what this storm ultimately decides to do," Bonnette said.
Bonnette says they're doing their best to keep Tiger fans in the loop about game decisions. He says they are looking at all of their options, but the safety of the fans and the players is most important.
"Really the only other scenario would be to push the start time back into the afternoon. They're pretty adamant about playing the game in Gainesville," Bonnette said.
Bonnette says delaying the kickoff could pose problems for airing the game on television. He says the Gators are not interested in playing the game in Tiger Stadium, but they may have to consider moving to a neutral location.
"There are things that will be considered if this storm takes a more westwardly turn or strengthens. There's a lot of different things that could play into this," Bonnette said.