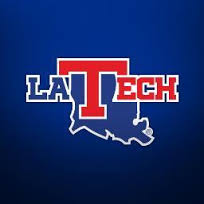 The only university in the state to make the top 50 in the 'return on investment' ranking of 2014 is Louisiana Tech. Best-Colleges-Dot-Com looked at nearly 7 thousand colleges and universities. The school in Ruston was number 48 on their list. Louisiana Tech spokesperson, Dave Guerin says they're pleased to offer value and an outstanding 'return-on-investment' and positioning graduates to be successful.




Many factors go into the ranking and one of the things that put Louisiana Tech high on the list is tuition price. The north Louisiana college was the second lowest cost school in the rankings. Guerin says 'return on investment' boils down to economic potential of Louisiana Tech grads.



"They look at what the cost is of getting a college education is at a particular institution and then what the potential earning is for that student, once they get out."


According to the data, the average price for Tech students to get their degrees is just under 70 thousand dollars. But the average 30 year net 'return on investment' is over 800 thousand dollars. Guerin says Tech is still focused on a brighter future as measured by these rankings.

"As we continue to maintain a focus on providing those opportunities for our students, we expect that we will be considered one of the premiere options in the nation."