Posted on 12/11/2017 10:48:00 AM.
Former Louisiana Governor Kathleen Blanco has announced she is fighting an incurable form of liver cancer. It traveled from her eye after she was diagnosed in 2011 with ocular melanoma, a dangerous and rare cancer. Chief of Surgical Oncology at LSU Health New Orleans Dr. Adam Riker says the key to get Blanco's immune system strong to slow the progression of the cancer
.
kathleen blanco, liver cancer, pearson cross, adam riker
---
Posted on 12/11/2017 8:00:00 AM.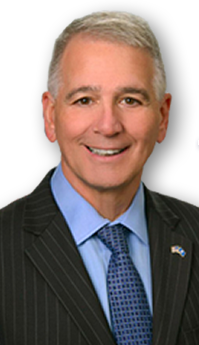 LaPolitics Weekly reports Congressman Ralph Abraham is considering a run for governor in 2019. Abraham says he hasn't made any decisions, but a number of people are asking him about it. ULM Political Science Professor Joshua Stockley says the Richland Parish physician will need to boost his name recognition.
More
Ralph Abraham, Governor's race 2019, election, governor, ULM, Joshua Stockley
---
Posted on 12/10/2017 11:15:00 AM.
Former Governor Kathleen Blanco has disclosed that her previously diagnosed eye cancer has spread to her liver and she says there's no cure. Blanco says she has a difficult battle ahead of her.
"I have begun a treatment program that hopefully, over time, will quell these cancer demons," Blanco said in a letter to Louisiana residents. "No treatments have yet been identified to actually cure this type of melanoma, so a variety of treatments will likely be necessary over time."
Kathleen Blanco, Governor, John Bel Edwards, Hurricanes Katrina and Rita
---
Posted on 12/10/2017 7:38:00 AM.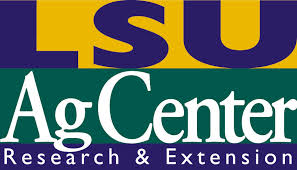 The LSU AgCenter has developed a milk-based meal replacement powder to help consumers lose weight. Studies show drinking meal replacement shakes for 12 weeks instead of meals is a safe way to drop pounds.

Director of the AgCenter Food Incubator Gaye Sandoz says they've developed the powder and now Pennington Biomedical Research Center will test it.
LSU AgCenter, meal replacement shake, food incubator, Pennington Biomedical Research Center,
---
Posted on 12/10/2017 5:00:00 AM.

Multiple reports indicate fewer people are watching as much pro football than they used too. Baton Rouge-based Todd Agency owner Deborah Todd says it's not all about national anthem protests, she says viewer fatigue has also set in because of over saturation.
"The NFL has put games on Thursday, Sunday night instead of Sunday afternoon, Monday night," Todd said. People are just not as scheduled to watch football like they used to."
More
NFL, Deborah Todd, football, cord cutting
---
Posted on 12/8/2017 3:23:00 PM.
South Louisiana saw some snow Friday morning to the delight of residents. So how rare of an event is this? State Climatologist Barry Keim says, believe it or not, we actually see white flakes more often than hurricanes. But for it to span nearly the entire bottom half of the state is very rare.
barry keim, snow
---
Next Entry