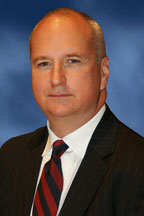 Monroe Representative Jay Morris is publicly calling for U.S. Senator John Kennedy to jump into the 2019 governor's race against John Bel Edwards. The north Louisiana Republican says it's clear the Senator would be Edwards most formidable challenger, and…


"A more conservative approach to things, not just tax first and justify later."
Morris says he's impressed after working with Kennedy in state government when the Senator was Treasurer, and says he's a potential candidate who would bring great administrative experience should he win.
"Actually looking through he details of government to make sure we are not wasting taxpayer money. When you do that, it allows you to redirect money into true priorities."
The only Republican in the race at the moment is Baton Rouge Businessman Eddie Rispone, who Morris says has special interest backing. Attorney General Jeff Landry hinted that he would be interested in a run, but Morris says that's only if a challenger like Kennedy were to stay out…
"I think he would be great as well, but I sense that he would not be interested unless a prominent GOP candidate did not step up."
Kennedy says he'll announce his 2019 intentions by December.