Posted on 2/25/2018 6:56:00 PM.

Two tax bills that will help the state overcome a looming one billion dollar budget deficit are heading to the House floor. Some Republicans were seeking to make permanent a quarter of a temporary one-cent sales tax. But Shreveport Representative Alan Seabaugh didn't like the permanent part. He amended the legislation, so a quarter of the temporary one-cent sales tax stays until mid-2021.
Special session, Barry Ivey, Alan Seabaugh, tax bills, sales tax, Walt Leger,
---
Posted on 2/25/2018 6:26:00 PM.
Baton Rouge Senator Dan Claitor is proposing a bill that would fine wreckless drivers for creating potentially dangerous wakes while driving through flooded areas. The bill would add a new specification to existing law that would fine drivers up to $500, with potential for 90 days in jail. Claitor says the legislation was inspired by flood horror stories from his constituents.
More
Dan Claitor, floods, legislation
---
Posted on 2/25/2018 4:05:00 PM.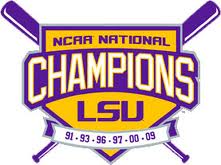 14th ranked LSU scored 23 runs in the first two games as they went into Sunday's contest looking to sweep 22nd ranked Texas. But Tigers' bats were shutdown by Longhorns pitching, meanwhile LSU got another shaky start from its starting pitching in a 11-1 loss.
Todd Peterson allowed five runs in four innings and the sophomore from Florida now has a 9.00 ERA after two starts.
LSU, Texas, Blair Henley, Antoine Duplantis, Todd Peterson
---
Posted on 2/25/2018 4:52:00 AM.
Taxes are down 14% for utility companies in the wake of the federal tax overhaul, but Louisianans haven't seen lower rates. The Public Service Commission says they anticipate lower rates as a result, but Commissioner Lambert Boissierre says you may have to wait until the summer to see the change.

"The estimate came in at approximately four months, so were looking at something like June is the current estimate."
Public Service Commision, taxes, utilities
---
Posted on 2/24/2018 4:00:00 PM.
Caddo Parish Sheriff Steve Prator is asking the Caddo Parish School Board, to allow some faculty and administrators to carry guns on campus. Most Caddo Parish schools have a security guard or a resource officer, but he feels it's not enough. Prator says schools are an open door to criminals with weapons.
More
Caddo Parish, Sheriff Steve Prator, Jackie Lansdale
---
Posted on 2/24/2018 2:56:00 PM.
After back-to-back home wins over Missouri and Vanderbilt, LSU started to creep back into the discussion for a possible at-large bid into the NCAA Tournament. But the Tigers problems winning on the road will likely send them to the NIT instead.
LSU lost its 6th straight away from the PMAC as Georgia dribbled past the Tigers 93-82
More
LSU, Georgia, Yante Maten, Duop Reath, Aaron Epps, Tremont Waters, Skylar Mays
---
Next Entry