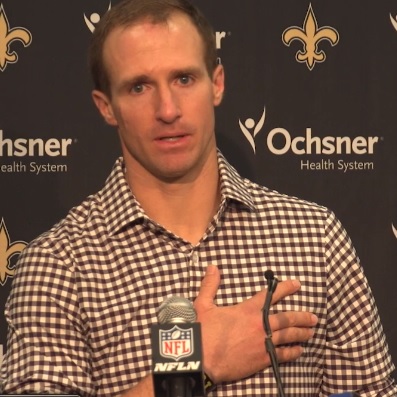 Michelle Southern reporting.
Following the Panthers game Sunday, Saints Quarterback Drew Brees and Coach Sean Payton each responded to President Donald Trump's comments regarding players who do not stand during the national anthem. The President said owners should, "get that son of a b" off the field, and fire those who protest racial inequality in that way. Payton says he is disappointed in Mr. Trump's position.
"I think there needs to be a little more wisdom in that office," said Payton. "That's being blunt, but that's how I feel."
Payton applauded members of his team for standing up for what they believed in, as a handful decided to sit during the national anthem Sunday. This is upsetting some fans who are now calling for a boycott of the team. Brees says he disagrees with what the president said.
"I think it's very unbecoming of the Office of the President of the United States to talk like that and degrade people like that," said Brees. "Obviously he's disappointed a lot of people."
Some fans are posting pictures on social media of black and gold memorabilia on fire, and others changing their profile picture to the Saints and NFL logos upside down, or crossed out. Brees agrees there is plenty of inequality in this country.
"But the national anthem is the opportunity for us all to stand up and be unified, and show respect for our country," said Brees.