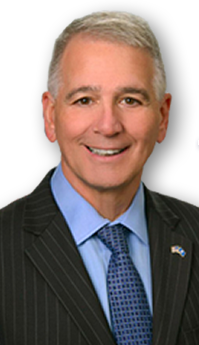 Michelle Southern reporting.
There's been some buzz of late about the possibility of Congressman Ralph Abraham of Richland Parish running for governor in 2019. He would join other potential GOP candidates going up against Democratic Governor John Bel Edwards such as US Senator John Kennedy, AG Jeff Landry and Congressman Garret Graves.
"We've had several people across the state call and ask us to do so," said Abraham. "So we're looking at it closely."
Abraham says he would like to bring to the state level what they are working towards on Capitol Hill which is less government oversight, and more money and more authority to citizens.
"The local school boards, local police," said Abraham. "Anything local I'm for."
Abraham realizes there are other strong Republican names being mentioned for this race, but that will not affect his decision on whether or not to run. He says even if he decides to become a gubernatorial candidate, he still plans to run for re-election in the 5th congressional district next year.
"I certainly want to continue the march forward as we're going in the right direction with President Trump," said Abraham. "I certainly want to be a part of that."