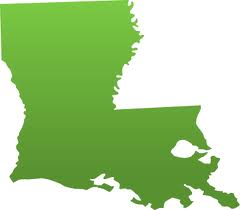 Abortion providers in Louisiana have filed suit over seven abortion laws enacted this year. The Center for Reproductive Rights brought forward the federal suit to keep the rules from taking effect on August 1. But Deanna Wallace with Louisiana Right to Life says these laws are needed, because abortion doctors refuse to consider common sense protections for the safety of women.


"We have very complete faith in the ability of the governor and the attorney general to defend our laws to protect women and children in Louisiana."
The lawsuit seeks to get a judge to determine the state's new 72 hour waiting period for a woman to get an abortion is illegal and they are also challenging the ban of the so-called dismemberment abortion, which is commonly used in the second trimester. But Wallace says these laws are common sense regulations.
"They are meant to protect women, that they are meant to protect children from barbaric procedures."
But Janet Crepps, Senior Counselor at the Center for Reproductive Rights, says these laws deny women their right to access abortion in Louisiana. She says the laws passed that prohibit medication abortion and increase the waiting time to 72 hours are extremely burdensome.
"Potentially pushing them out of abortion options, including medication abortion, forcing them into the second trimester. There's just no justification whatsoever."
Crepps believes the Supreme Court's ruling last week to block a Texas law that requires abortion doctors to have admitting privileges at hospitals will help their case.
"The Supreme Court has made clear that states can't enact one regulation after another with no accountability."