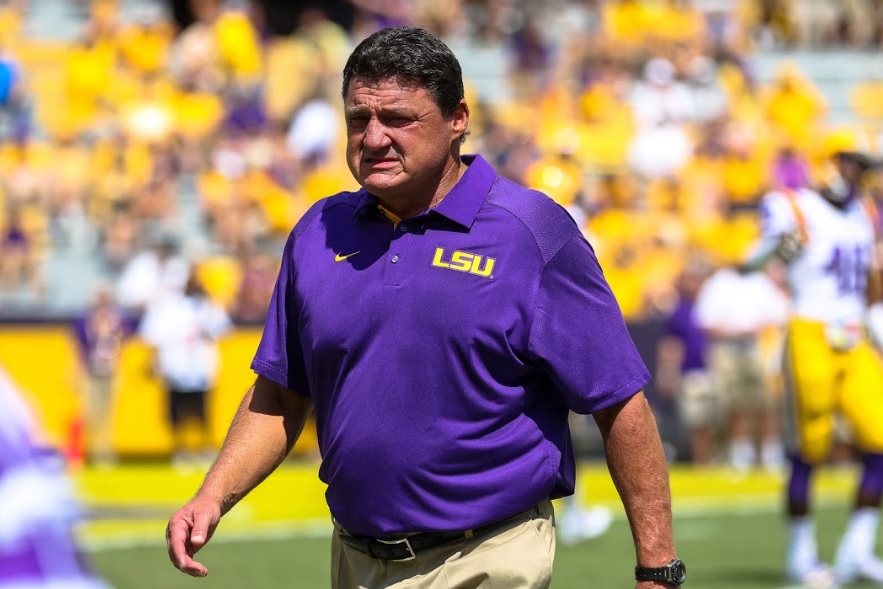 Michelle Southern reporting.
LSU Athletic Director Joe Alleva spoke with reporters along with interim Head Coach Ed Orgeron today. He said making the decision to terminate Les Miles was not an easy one to make, but changes within the program had to take place.
"A change is necessary to give the players the best opportunity to succeed," said Alleva. "And at the end of the day, it's all about the players. And their experience and where they're going in their lives."
Alleva said Miles is loved by his players because he cares about them as people and he did a great job developing them into fine young men. Alleva said he felt that, at this time, Coach O is the right man to take over the program.
"His enthusiasm is contagious," said Alleva. "He has outstanding leadership characteristics, and I still believe this team has great things ahead of it."
Miles was criticized for not being able to produce an effective offensive line. In his introduction to LSU, Orgeron said there will be changes under his leadership.
"You can expect a new coaching staff and a new style of play on offense," said Orgeron.