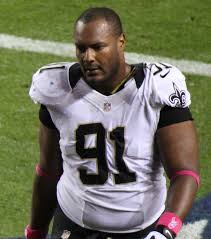 Cardell Hayes has been found guilty of manslaughter in the shooting death of former-Saints player Will Smith. Loyola law professor Dane Ciolino says it isn't surprising the jury went for the manslaughter charge. He says the verdict is consistent with the evidence.


"The evidence was fairly consistent that Cardell Hayes was in heat of blood when he pulled the trigger and killed Will Smith and that there was perhaps some provocation prior to the shooting," Ciolino said.
Ciolino says while Hayes had to testify in his defense, it certainly didn't help his case. He says much of what the defendant claimed was not supported by the evidence or witness testimony. He says Hayes' testimony that was inconsistent with the facts made his self-defense claims less credible.
"He said that Will Smith shot at him first with a black revolver. Well, there's just no evidence whatsoever that there was a revolver on the scene or that Mr. Smith fired any weapons," Ciolino said.
Ciolino says the defense spent a lot of time trying to point fingers at police for not handling the evidence properly and the prosecution for misconduct. But he says those attempts at distracting the jury clearly didn't work.
"At the end of the day, it really just boiled down to the conduct of Mr. Smith and then ultimately the conduct of Cardell Hayes himself," Ciolino said.