Posted on 7/18/2018 12:55:00 PM.
Can a black person get a fair trial in a courthouse with a Confederate statue in front of it? Attorney Niles Haymer says he doesn't believe so.
Haymer has a black client currently facing a gun charge but has requested a change of venue from the East Feliciana courthouse. He says his client is intimidated by a thirty-foot soldier at the entrance of the building.
More
Niles Haymer, Sam D'Aquilla, East Feliciana Parish
---
Posted on 7/18/2018 10:20:00 AM.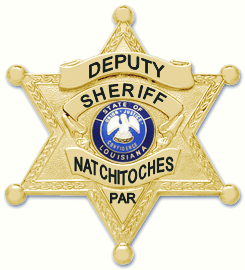 A six-month-old baby in Natchitoches is dead after a kidnapping that ended with authorities finding the child covered in severe burns. Last night Natchitoches Police responded to a call from a mother who said her child had been stolen after a home invasion at her residence in Mayberry Trailer Park. Captain Christopher Payne says the mother was blindsided.
More
Kidnapping, Baby, Natchitoches, Louisiana, Crime, 2018
---
Posted on 7/18/2018 5:04:00 AM.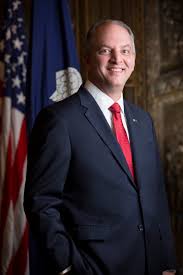 Governor John Bel Edwards has announced funding for 23 coastal recreation projects. The $60 million being used to fund the projects comes from the Deepwater Horizon oil spill settlement. Edwards says the projects are a welcomed addition to Sportsman's Paradise.
"These projects span the entire coastal area from St. Bernard parish to Cameron parish providing an enhancement in recreational opportunities for all of our coastal citizens and visitors," said Edwards.
More
fishing, sportsmans paradise, John Bel Edwards, Billy Nungesser
---
Posted on 7/18/2018 4:50:00 AM.
Qualifying for the November 6th election is underway. It will give voters a final roster of candidates for Congressional seats, and the special election to replace Tom Schedler as Secretary of State. Political Analyst Bernie Pinsonat says the Secretary's race will draw ambitious politicians who can raise the cash necessary to make a name for themselves statewide.
More
Qualifying, Secretary of State, Tom Schedler. Clay Higgins, Josh Guillory
---
Posted on 7/17/2018 4:36:00 PM.
Air quality warnings, and a call for an Action Day is in effect for much of the state this week as a cloud of dust descends on Texas and the Bayou State. Louisiana Department of Environmental Quality Forecaster Patrick Zahn says its dust from over 5,000 miles away.
More
DEQ, air quality, Ozone, dust, Africa, Louisiana, 2018
---
Posted on 7/17/2018 3:25:00 PM.
The Audubon Zoo in New Orleans says the jaguar that got loose on Sunday and killed nine other animals most likely bit through a stainless steel cable barrier near the roof of his enclosure.
Zoo Director Kyle Burks says the big cat then pushed through an eight-by-ten-inch hole in the roof and got out. Burks says the enclosure is inspected on a regular basis.
Audubon Zoo, New Orleans
---
Next Entry