Posted on 4/20/2018 12:49:00 PM.
The Pelicans are on the verge of a series sweep after crushing the Trailblazers in game three 119-102. The Pels have been prolific, with an average margin of victory in the series of 9.3 points a game. Super Star Center Anthony Davis, who's averaging nearly 28 points a game in the series, says the key to moving on is to continue to play suffocating defense.
New Orleans Pelicans, basketball playoffs, Smoothie King Center
---
Posted on 4/20/2018 12:20:00 PM.
Unemployment is down to 4.4% in Louisiana, capping a 3 month run of strong jobs numbers. According to the March employment figures, 46,000 people joined the workforce over the last 12 months and state Workforce Commission Executive Director Ava Dejoie says that puts us at number 1 in the nation for new jobs added.
unemployment, Louisiana Workforce Commission, Ava Dejoie
---
Posted on 4/20/2018 11:47:00 AM.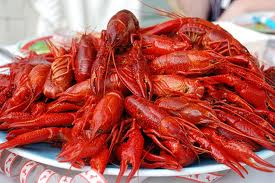 United States Senator John Kennedy is asking President Trump to put even higher tariffs on Chinese Crawfish and Shrimp. In a letter to the White House, Kennedy accused the Chinese of not trading fairly with the U S.
tariff, John Kennedy, Donald Trump, crawfish, shrimp
---
Posted on 4/20/2018 11:19:00 AM.
The Senate Education committee moved a measure that allows public school teachers to pray with students. The bill would further existing law that allows school employees to volunteer to supervise voluntary student-initiated, student-led prayer. Bossier City Senator Ryan Gatti.
More
prayer in schools, Ryan Gatti, teachers
---
Posted on 4/20/2018 4:35:00 AM.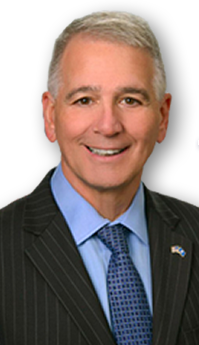 A ceremony is being held today for a Korean War Veteran from Ferriday whose remains are being returned home after 68 years. Nineteen-year-old Sergeant Lester Walker was deployed to Korea with an anti-air craft weapons battalion. Congressman Ralph Abraham says he was lost during the first months of the war.
"He was actually one of the first infantry units ordered to Korea. He was in a battle in a battle in the Nakdong river. He was taken prisoner and he was declared M.I.A."
More
Korean War, Ralph Abraham, MIA remains
---
Posted on 4/19/2018 5:18:00 PM.
The House narrowly passed a budget that would fund TOPS at 80% and maintain higher ed funding, but would implement deep cuts in healthcare funding, potentially ending public-private partnership hospitals that care for the poor. House Appropriations Chairman Republican Cameron Henry says the state cannot afford to maintain its current healthcare spending.
More
state budget, Lance Harris, John Bel Edwards,
---
Next Entry