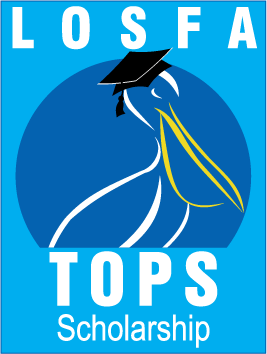 The House Appropriations Committee has voted to fully fund the TOPS scholarship program for the next fiscal year. Baton Rouge Representative Franklin Foil amended the state's spending plan to take $82 million from the Department of Health's budget so TOPS students would have their tuition fully paid for.


"This allows us to send a message to our constituents that TOPS is a top priority for all of us. This $81.86 million would make up a reduction to LDH's budget of 0.7 percent," Foil said.
TOPS was only funded at 70 percent under the governor's budget proposal, leaving lawmakers to find more than $81 million needed to fully fund the program. Foil says he will leave it up to LDH to decide where to allocate those cuts.
"We are giving LDH the flexibility as to how to make the cut to the budget. So I would ask that we take action consistent with our words that TOPS is a priority," Foil said.
The Appropriations committee's version of the budget funds the Department of Health $235 million below what Governor John Bel Edwards proposed. New Orleans Representative Walt Leger raised concerns in committee about how these cuts would impact LDH. He says the only areas of the health budget that can be cut are optional Medicaid programs, like behavioral health services. He says this cut will greatly impact Louisiana residents.
"They don't have the resources available in their community to get behavioral healthcare, so they have to show up in the emergency room instead. Or unfortunately for those with mental health issues, they may end up in jail or on the streets," Leger said.
The amendment was approved on a 19-5 vote and the entire budget was approved on a 17-5 vote, along party lines. The full House could take up the spending plan later this week.