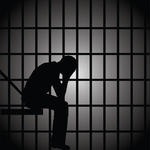 Three teens have been arrested in connection with two alleged social media threats made against Tangipahoa Parish Schools. Sheriff Daniel Edwards says a 17-year-old female and another juvenile are charged in spreading a post that said, "Don't go to school Monday. A school shooting is going to happen and they are warning everyone." Edwards says that resulted his deputies sweeping the school before allowing students on campus.
"We went through a bunch of the schools in the middle of night to search the schools, to make sure there was no one hiding in the school, make sure no one was storing guns being stored in the school or anything like that for something bad to happen. So we did that all through the night."
Edwards says 18-year-old Troy Webber of Amite was arrested in separate incident after he allegedly told some persons he was going to shoot a bunch of students at school Monday.
"We went to that particular person and they readily admitted they made the comment. But said they had no intentions on carrying that out. The fact that they made the statement, we had to book that person on terrorizing as well."
Edwards says the important message in all this is for parents to be watchful as to what their kids talk about and pass out on social media.
"If they see a post like that, don't share it with anyone. Just notify your local law enforcement agency. Turn it over to them, that way you won't be breaking the law and you'll be helping the sheriff's office."