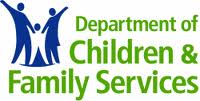 The Department of Children and Family Services says the baby who was discovered in a Walmart trashcan will remain in state care. DCFS Secretary Marketa Garner Walters says baby Oliva will be placed in foster care for the time being, while they assess family members who could provide long term care for the child.


"We always like to place a child with a family member if possible, but we have to find the right family member. Olivia is fragile medically. She's been through a lot of trauma," Walters said.
Walters says they are also trying to locate Olivia's father. The child's mother, 34-year-old Kyandrea Thomas, is incarcerated on a charge of attempted second degree murder, after she allegedly gave birth in the bathroom of the Walmart in New Roads and left the baby in a trashcan. Walters says in spite of her unconventional birth, baby Olivia is doing fine.
"She's fighting, and she's beginning to eat on her own. She's having the body functions that we need," Walters said.
Walters says Olivia is still recovering in the hospital, and she'll be placed in foster care once she's released. She says sometime in the next 45 days or so, they will go to court again to decide on the next step for Olivia.
"We'll be back in court then when we have all the facts, and we'll be working with the judge to find the best place for her," Walters said.