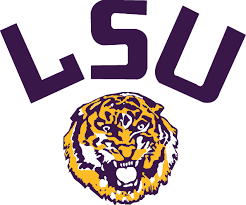 Saturday's LSU-Alabama basketball game resembled a lot of the football games recently played between the two schools. The game was close, but in the end the Crimson Tide made more plays late to win.
Alabama outscored LSU 30-12 in the 7:30 minutes to beat the Tigers 81-66. Former LSU Tiger Corban Collins came back to the Maravich Center to haunt his old team by coming off the bench to drain 7 three-pointers to finish with a season-high 24.
Collins spent his first season in college at LSU and then transferred to Morehead State. He's at Alabama, playing his final year as a graduate.
Alabama's Riley Norris also had a hot hand late in the game and finished with a season-high 20 points. He hit back-to-back three pointers to snap a 56-56.
The Crimson Tide was 10-of-28 from three-point territory, while LSU was 5-of-16.
LSU had 18 turnovers and that led 25 points off of turnovers for the Bayou Bengals. Alabama had only one turnover in the second half.
Duop Reath led LSU with scoring with 12 points and nine rebounds before fouling out. Skylar Mays also had 12. Aaron Epps and Antonio Blakeney each had 11. Blakeney turned his ankle at the end of the game.
The loss drops LSU's record to 9-7, 1-4 in the SEC.
The Tigers have a difficult week coming up as they visit Auburn on Wednesday and Arkansas on Saturday night.