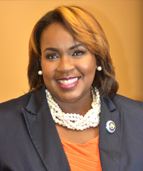 A bill requiring public schools to display, and instruct students on the motto "In God We Trust" was signed by the governor after facing little opposition in the legislature. Baton Rouge Senator Regina Barrow on why she filed the bill.

"We have seen a moral decay in our schools and in our community because we have taken this out of our school system," said Barrow.
Barrow says she was inspired by the Governor's prayer breakfast, and that the practice of praying starts off every meeting at the capital.
"Every day before we begin to do our business here at the capital we always acknowledge him by prayer."
The Democrat says religious education and the acknowledgement of god needs to be taking place in public schools, because many parents are choosing not to spread those teachings to their children when they get out of school.
"I believe that we owe and have that obligation that they have that introduction because we cannot assume that that is happening at home."
The measure goes into effect with the 2019-20 school year and costs should be minimal, as the motto can be displayed on a piece of paper.