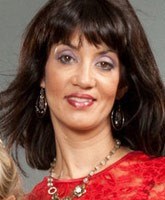 The shooter in the murder/suicide case of the DeSoto Parish woman who was once on a CMT reality show has also died. Shreveport Police Sgt. Rod Johnson says 46-year-old Robert Gaddy is believed to have approached 47-year-old Valerie Wells of Frierson while she was sitting in her vehicle in a McDonald's Parking lot.
"At that time indications are that Mr. Gaddy shot her several times and then apparently shot himself," said Johnson.
Wells appeared on a reality show called Bayou Billionaires in 2012 which centered around her family fortune. Johnson says Wells was initially pronounced dead, and Gaddy later succumbed to his injuries at a hospital. He says the motive for this incident is unknown at this time.
"Indications are that they had some type of relationship, but the extend of it would be speculation at this time," said Johnson.