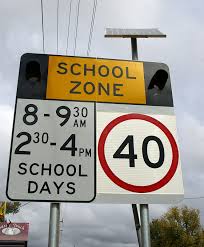 Michelle Southern reporting.

A bill that would prohibit motorists from using certain hand held cell phones in school zones got approval from the full House Wednesday. The legislation is by Bossier City Representative Jeff Thompson who says this is a law that needs to be in place for the sake of all our children.



"Going and coming from school. Lights flashing. Prohibits the use of hand held phones during those times only, for childrens safety," said Thompson.

Thompson said the number one distraction of drivers in school zones deals with the use of cell phones.

Under the proposed measure, those caught using a cell phone in any capacity in a school zone would be subject to a $175 fine and $500 after that.



Nobody voted against House Bill 370 which now heads to the Senate for further consideration.