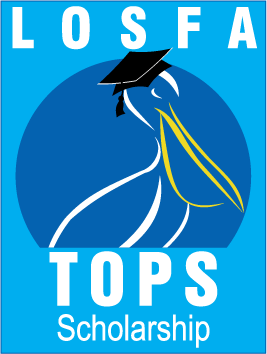 The bill to ensure that all TOPS scholarship recipients get at least part of their award has received final legislative passage. Jennings Senator Blade Morrish says the bill will only go into effect if the legislature cannot fully fund the program, which is a real possibility as TOPS is only funded at 48% under the current budget proposal. Morrish says who pays the remainder of the tuition would be at the discretion of the university.


"The universities would have the option of waiving the additional amount or collecting the additional amount, and that would be up to the universities," Morrish said.
Over 50-thousand Louisiana students are eligible for a TOPS award, and it would take $294 million to cover all those scholarships. Morrish says under the current law if TOPS is underfunded, it becomes a needs/merit based hybrid. He says it isn't fair to eliminate students with a 21 ACT score before those with a 32, because they both earned it.
"If you graduate medical school first in your class and I'm last in the class, we're both called doctor. So I think it's the issue of fairness," Morrish said.
TOPS is severely underfunded as the budget for next fiscal year stands now. Morrish says for now, the program is probably funded as much as it can be.
"I think that's probably the best we're going to do in this legislative session. Now the special session is another story," Morrish said.
Lawmakers will begin the second special session of 2016 on Monday in an attempt to raise enough revenue to fully fund TOPS and other state services.