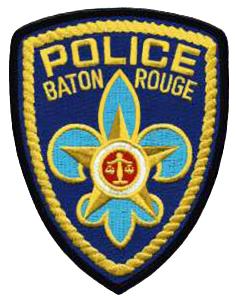 Baton Rouge Police don't expect any protests this weekend following the Department of Justice's decision in the Alton Sterling case, but they're prepared for anything. Cpl. L'Jean McKneely says they wanted to make sure they weren't last minute in responding to any potential incidents. So BRPD made some adjustments in their work schedule.


"We have guys working 12 hours instead of 10 hours. We have our uniform patrol guys and our detectives out assisting them on the street answering calls," McKneely said.
McKneely says aside from three arrests at a protest outside BRPD headquarters the night the decision was leaked, things have been pretty quiet in the Capitol City. But just in case, Live After 5 in downtown Baton Rouge and a 5K scheduled for this weekend have been cancelled.
"We weren't able to provide manpower to those other events because those guys are obligated to be on the streets providing service to the citizens of Baton Rouge," McKneely said.
McKneely says there's a signed agreement between protestors and law enforcement that demonstrators would abide by the law and police would protect their right to protest. He says officers will be on hand to make sure everyone is safe.
"If they want to protest, we will provide the services of protecting them as best as we can, keeping the roadways open the best that we can. So we want to be sure that everybody is where they need to be," McKneely said.