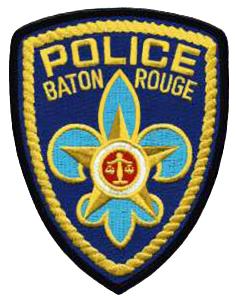 Baton Rouge authorities are searching for the gunman who fatally shot a Tennessee truck driver while he was changing a tire on his 18-wheeler yesterday morning. Sgt. Don Coppola says this is another tragic incident that claimed the life of 49-year-old Keith Odom.


"Mr. Keith Odom, who is from Tennessee, was doing some repairs to his 18-wheeler truck when approached, we believe, by a black male suspect who robbed him," Coppola said.
Detectives believe Odom was making a delivery at a Florida Boulevard warehouse. He was shot in the parking lot of the Longbow shopping center. Coppola says after being robbed, Odom's encounter with the suspect turned deadly.
"Investigators presume that Odom complied, gave him what was asked of him, and still was struck by gunfire by the robber," Coppola said.
Coppola says Odom was transported to a local hospital where he later succumbed to his injuries. He says detectives are still trying to identify a suspect in this case, and they're seeking the public's help.
"They believe there were witnesses that were near the area when this took place," Coppola said, "They are asking for anyone who has any information, no matter how small they think it is, to pick up the phone and give them a call."