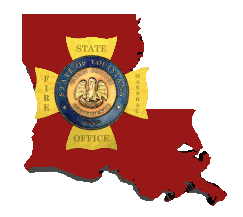 A burn ban is still in effect for much of Louisiana, despite some rain in the forecast. State Fire Marshal Butch Browning says almost every parish in the state is under a burn ban until further notice. He adds that Bossier, Iberville, St. Landry and St. Mary are the only parishes not included because the bans are issued on a parish by parish basis.


"When we do these burn bans, we try to be in total collaboration with the locals because what perhaps might be a problem in Caddo parish might not be a problem maybe down in St. Bernard parish," Browning said.
Browning says dry conditions make for more flammable debris and vegetation, and it's important to remember that open burning isn't the only way to start a wildfire. He says lit cigarettes and hot vehicles can also cause sparks that become rampant fires.
"If you see a fire, even if it's a small fire, call your local fire department so they can get out there and control it before it becomes a large fire burning acres and acres of property," Browning said.
Browning says just because there will be some rain in areas around the state, it doesn't mean the ban will be lifted. He says it takes a substantial amount of precipitation to wet the dry materials and make it safe to burn.
"We look for four or five days' worth of precipitation to where we can actually see the fire danger go down. Right now Louisiana's in a high fire danger, and until we get notable records of rain, it's not going to go down," Browning said.