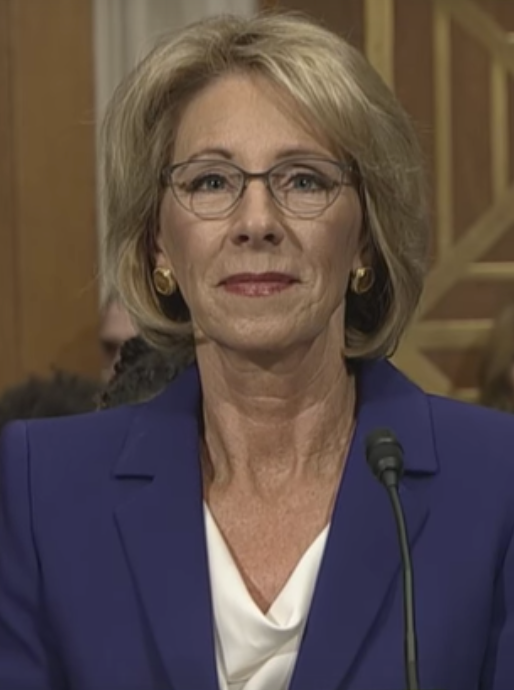 Louisiana U.S. Senators Bill Cassidy and John Kennedy were among the 51 who voted to confirm Betsy DeVos as the Secretary of Education today. President of the Louisiana Federation for Children, Ann Duplessis, says as a proponent of school choice and vouchers for low-income students DeVos will bring a welcomed change to the education system.


"Ms. DeVos is going to create the types of opportunities and provide for the type of innovation that will have tremendously positive impacts on education," Duplessis said.
The voucher program uses taxpayer dollars so students zoned for poorly performing schools can attend charter or private schools at no cost. Duplessis says DeVos wants to provide the right opportunities for our children. She says the people who are against the appointment are entrenched in special interests.
"They're the ones that have left our children behind. I believe that her support of school choice and education reform is putting our kids ahead of those special interests," Duplessis said.
One of the state's largest teacher unions has been an opponent of school vouchers. Louisiana Federation of Teachers spokesperson Les Landon says DeVos' longtime support of vouchers is a concern to them.
"Almost every study that's been done, including those in Louisiana, show that vouchers lead to lower academic achievement, and they divert vital resources away from public schools," Landon said.
LFT President Larry Carter says DeVos lacks experience as an educator. Landon says they would prefer an Education Secretary who was a strong supporter of public schools.
"We need to concentrate on creating great public schools for all children and not waste our resources on tragically failed experiments like vouchers for private and religious schools," Landon said.