Posted on 4/23/2017 3:34:00 AM.

U.S. Representative Mike Johnson believes members of the House are moving closer to agreeing on a bill that would overhaul healthcare in the country. Johnson says many Congressmen were frustrated with the previous legislation that was pulled at the last minute but he's hopeful new amendments will secure passage through the House and Senate.
More
healthcare, Mike Johnson, Congress
---
Posted on 4/22/2017 7:57:00 PM.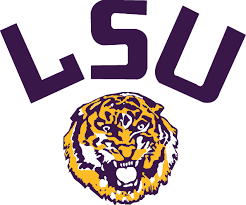 For the first time in a long time, an LSU spring game didn't feature a toss dive. Instead, we saw all kinds of pre-snap shifts, motion and a bunch of fake hand-offs. But it didn't produce many points, as defensive coordinator Dave Aranda had his guys ready.
The Purple team led the White team 7-3 when the game was halted 4:02 before halftime.
LSU, Dave Aranda, Kevin Toliver, Grant Delpit, Danny Etling, D.J. Chark
---
Posted on 4/22/2017 8:32:00 AM.
The state Parole Board has rescinded the parole for convicted killer and rapist Samuel Galbraith. The former Ft. Polk soldier was set to be released Sunday, after he was granted parole in November. But it has been learned the state failed to properly notify the victim's mother. A notification letter was sent to an address in Albany, New York, instead of her home in Albany, Illinois.
Samuel Galbraith, Karen Hil, parole rescinded, Kisatchie National Forest
---
Posted on 4/21/2017 9:29:00 PM.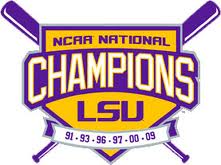 After losing game one of the doubleheader 12-5, and then falling behind 3-0 in game two, it looked like a lost day for the LSU Tigers. But the Bayou Bengals battled back from that three-run deficit to beat Kentucky 4-3 in the nightcap and a split of the double dip.
The Wildcats jumped out to a 2-0 in the 2nd inning off LSU starting pitcher Alex Lange.
LSU, Kentucky, doubleheader, Zach Hess, Nick Coomes, Greg Deichmann
---
Posted on 4/21/2017 12:24:00 PM.
Governor John Bel Edwards admits there's not much legislative support for his controversial Commercial Activity Tax, which would raise hundreds of millions dollars to help stave off a looming budget crisis. But Edwards says he's disappointed that an alternative plan hasn't been proposed by House Republican leaders.
More
John Bel Edwards, Commercial Activity Tax, House Republican leaders,
---
Posted on 4/21/2017 11:48:00 AM.
A group opposing Governor John Bel Edwards tax plan has paid for a poll that shows a majority of Louisiana residents are concerned about the economy and oppose higher taxes on businesses.
More
Kelli Bottgher, Truth In Politics, survey, taxes, jobs, economy
---
Next Entry